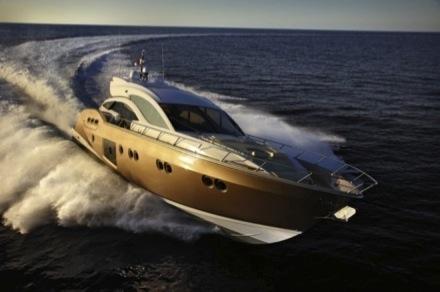 Sessa Marine story is one of a family that, generation after generation, carries a dream of excellence for its trademark and products.
Born in 1958, It started with the moulding of plastics but very quickly progressed to the first applications of glass re-inforced polyester resins (VTR). In 1972 Sessa Marine started the production of small boats in polyester resin. It is the first company in Italy to install Piaggio jet on pleasure boats. Thanks to the strong innovative idea of aiming only at small boats, but with intriguing design and bold colours, over the years Sessa Marine establish itself on the national and international market for its high quality products, its noted tendency to innovation and care to design.
1988 is the year of the acquisition of Fyberstamp, specialized in the production of big hulls for major shipyard players, and Sessa Marine declares its ambitions: to progressively enter the market of more prestigious boats. At this time the yard in Cividate al Piano, close to Lake Iseo, becomes the main production unit of the company. In the early nineties the third generation of the Radice's family enters the company. Sessa Marine starts the course that will take her, after nearly 50 years from its birth, to become a lead player in the field.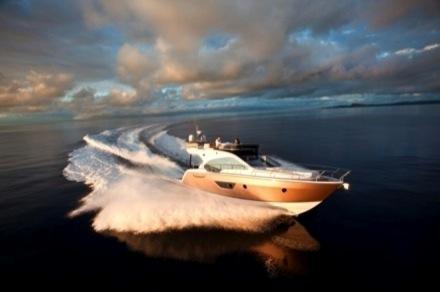 As a matter of fact, today Sessa Marine, with over one thousand boats produced each year, a constant and quickly growing turnover, is one of the most successful company in the European nautical panorama. We have recently terminated construction work at the shipyard in Cividate al Piano, with an area of 37,000 square metres, 16,000 of which are indoors. The production unit employs over 300 people and makes the company able to produce yacht of greater dimension from beginning to end of the production cycle.
In addition, in 2005 the company established its sales, marketing and financial offices in the new prestigious head office in Vimercate. Since October 2006 Sessa Marine is personally present in the USA, where the new branch in Dania Beach, Florida, represent the starting point for expanding into the northern and southern American markets.
The research and development department every year realises prototypes and boat models more and more reliable, powerful and elegant, based upon first choice of materials and components, a technology always up-to-date and care for details, aesthetics and design according to the requests of the most exclusive clientele.