Steber Flybridge Cruiser 4380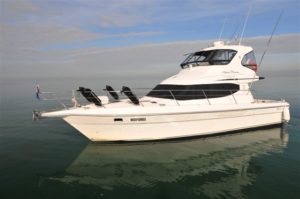 This vessel is in excellent condition and has just had a $50,000 refit modelled on a Riviera
Currently in charter with Ausail at Sanctuary Cove and is being sold as a going concern
with marketing and bookings. $545,000 Negotiable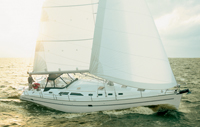 About Ausail Marine Group
In 1982, Norman Ambrose established the Catalina Yacht brand in Australia and is now a dealer of Catalina Yachts in Queensland under the Ausail Marine Group company.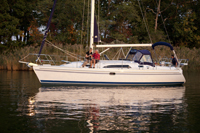 History Ausail Marine Group
Norman Ambrose and his team built a successful establishment incorporating the sale of new Catalina Yachts, with a busy yacht charter company, called Ausail Yacht Charters that specializes in luxury chartering on board a fleet of Catalina Yachts. Norman has won many awards over the years including the International Catalina Million Dollar Award for Yacht Sales. He has also been a board member with the NSW Boating Industry, a committee member and Chairman of the Marine Brokers Association, and has attained his Marine Brokers Association Accreditation and is a current Queensland Councillor of the Boating Industry Association.